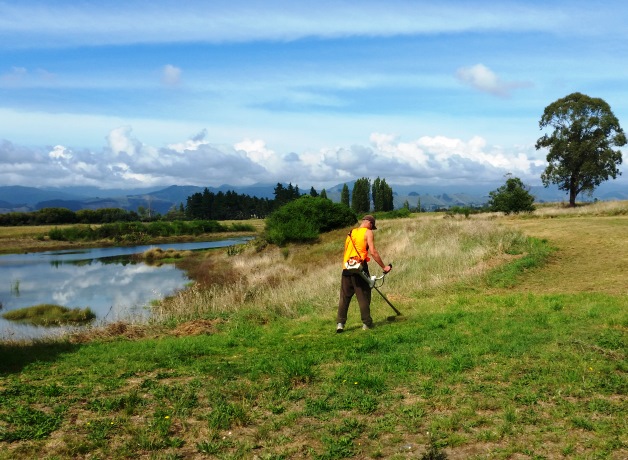 Community work crews are part of a joint effort giving youngsters in the Tasman area a chance to try their fishing skills over the Christmas holiday period.
The Sport Fishing for Youth Charitable Trust ponds between Richmond and Motueka are stocked with trout and salmon and open to children fishing under family supervision.
For years now community work crews from Nelson have spent time at the ponds to help with ground maintenance.
Nelson/Richmond Service Manager Scott Palmer says the crews do weed eating around the ponds, tend gardens, clear paths to keep them wheelchair accessible, and drag weed out of the ponds. "It's a great community initiative that we're happy to support. Our crews are out there once a week to get things ready for the holiday period and at least once a month during the rest of the year."
Their contribution to making the ponds tidy are very much appreciated Corrections' is now publicly recognised as one of the Trust's major supporters.
The ponds have been stocked with trout and salmon which provide a great challenge for the children on the guided fish out days.
Ian Kearney from the Trust said that the ponds were proving to be a great success with more than 400 children participating in the guided fish out days over the last year. He said that last Christmas, over 70 licences were issued for children to fish with their families.
The Children's Fishing Pond rules include:
Age limits on fishers (5-17)
Fishers must have a fishing licence
Adults can assist but cannot be the fisher
Each fisher can take only one fish per day