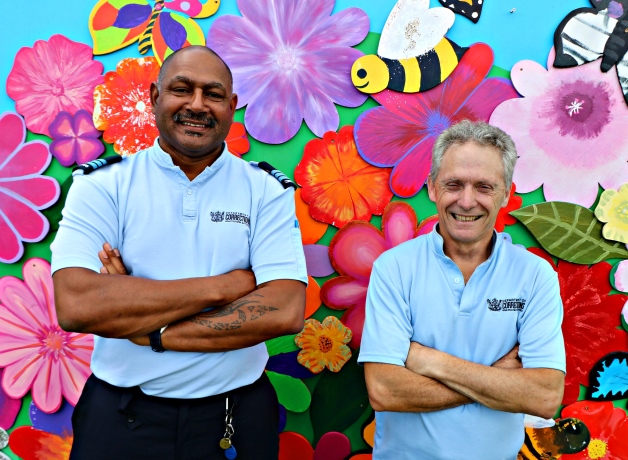 Auckland Prison has raised a whopping $5500 for Breast Cancer Foundation NZ at the recent New Zealand Flower and Garden Show (NZFGS) in west Auckland, through the sale of steel flax garden sculptures, created by prisoners.
"This is a fantastic result," says Prison Director Andy Langley.
"I wish to thank our staff and the prisoners for their commitment to this prestigious project. The fact that the all ten sculptures sold out, is testament to the high standard of the items the men produced for the show."
The prisoner's other contribution to this year's NZFGS included a colourful flower wall of roughly 23m by 2.4m.
Prisoners designed and cut from plywood over 400 bee, flower and butterfly shapes. These pieces were painted and decorated by students from various Auckland primary schools.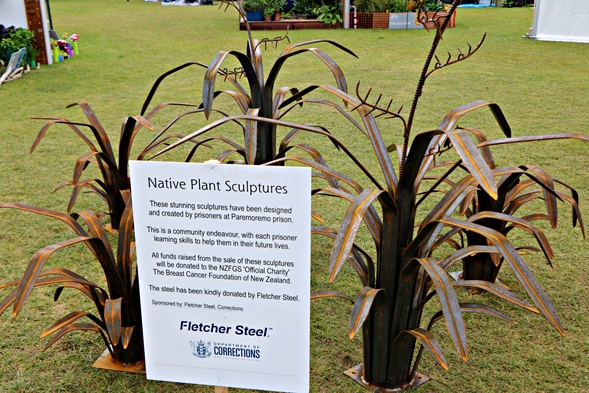 The end result was a spectacular mural bursting with riotous colours.
"Both the sculptures and the flower wall were an absolute hit with the crowds, thanks to the hard work of the staff and prisoners at Auckland Prison," says NZFGS Event Director Kate Hillier.
The flower, bee and butterfly shapes have all gone back to the participating schools and will be hung in murals, for permanent display at each school.
Over 40,000 people visited the second NZFGS from 28 November to 2 December 2018.
In the inaugural show last year, Auckland Prison won a silver medal for its 'Redemption Garden' entry, which was put together by prisoners. The men also made picnic tables and picket fences for the NZFGS.
Through projects, such as this, the Department of Corrections works to support prisoners to turn their lives around, reduce re-offending and keep communities safe.
Prisoners learn a range of skills, including design, carpentry and welding, and can also gain trade-related certificates and qualifications that will help them find employment on their release from prison.