Overview of the Justice Sector
Overview of the Justice Sector
Sector Agencies
New Zealand has a robust justice system and a co-ordinated justice sector comprising the Ministry of Justice, the Department of Corrections, the New Zealand Police, the Crown Law Office, and the Serious Fraud Office. Child, Youth and Family Services, which from 1 July 2006 will operate from within the Ministry of Social Development, is considered part of the core sector for the purposes of addressing youth offending and early intervention issues. The broader sector also includes a number of Crown entities and other agencies.
Justice Sector Agencies and Linkages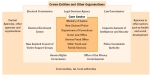 View larger Justice Sector Agencies and Linkages image (jpg: 93KB)
Justice Sector Outcomes
The justice sector has in place two end outcomes that are shared by all agencies within the sector and through which the sector contributes to the Government's priorities.
Safer Communities being communities in which there is reduced crime and in which safety and wellbeing is enhanced through partnerships
Community safety influences the way people engage in social, productive or creative enterprises or activities. People are assured when there are core safety functions, less crime and a police service that meets communities' expectations to lead safe lives. Safety is also enhanced when communities are supported through locally based government agencies and organisations.
A Fairer, more credible and more effective justice system being a system in which people's interactions are underpinned by the rule of law and justice services are more equitable, credible and accessible
New Zealand's justice system comprises constitutional arrangements and legal frameworks, civil and criminal structures, police investigation, judicial process and dispute resolution, and offender management. The more effective and efficient each element, the closer the whole system will come to achieving the outcome.
These two end outcomes are interdependent: safer communities need to be supported by the rule of law administered by a fair, credible and effective justice system, and together they contribute to the Government's priorities of economic transformation, families - young and old, and national identity.
Ongoing Development of Outcomes
The sector is reviewing its intermediate outcomes and indicators. This work, which is being led by the Ministry of Justice, will examine the present outcomes structure to ensure the outcomes remain relevant, are consistently interpreted, and enable the sector to continue to make a strong contribution towards the goals of the Government. The review and redevelopment of intermediate outcomes will be complete for the 2007/08 year.
Summary of Linkages Between Government Priorities and Sector Outcomes
Government Priorities
Economic Transformation

Families - young and old

National identity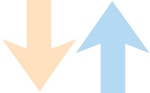 Justice Sector End Outcomes
Safer communities

A fairier, more credible and more effective justice system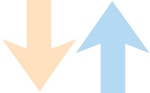 Justice Sector Intermediate Outcomes
Currently being reviewed by sector agencies